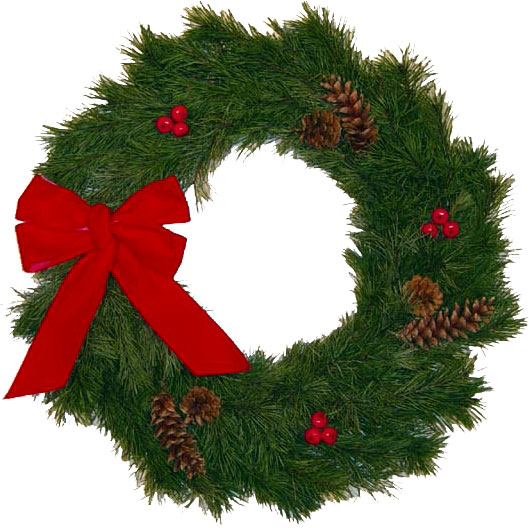 I admit that I am not the world's most innovative shopper. In fact, I can be relied on with boring regularity to buy the same gift for each of my family members year after year. The feedback I get is that they love it. They long for it each year. If it doesn't show up, they protest. Yes, protest. One year I switched off from my traditional gift and sent candy from a little shop on River Street in Savannah. This did not go over.
What, you may ask, could possibly be a one-size-fits-all gift that my family loves so much? It's a Christmas wreath, but not just any Christmas wreath. These are ordered from Maine and delivered up fresh. They tingle the nose with that pine scent reminiscent of the best Christmas tree you ever cut down. But best of all for me, I do not have to go to Maine to get them. They are shipped directly to my loved ones. One whiff of these wreaths kick-starts my family members into getting a tree and decorating for Christmas.
These wreaths are a fund-raiser for the children's choirs of my old church in Atlanta -- The Episcopal Cathedral of St. Philip. When I order these wreaths each year, I get a Christmas present in return. I get the satisfaction of knowing I helped children go to music camp, or maybe even to England to sing in some ancient cathedral.
For me, buying these wreaths is sort of like buying Girl Scout Cookies in the spring. Everyone wins. The cookies are tasty and the Girl Scouts raise needed funds. Since I have been buying these wreaths every year (except for that fateful candy year) for almost ten years, they have become a McCloud family tradition. Is there a tradition you can start by helping some worthy cause at Christmas?
The Episcopal Church of Our Savior at Honey Creek