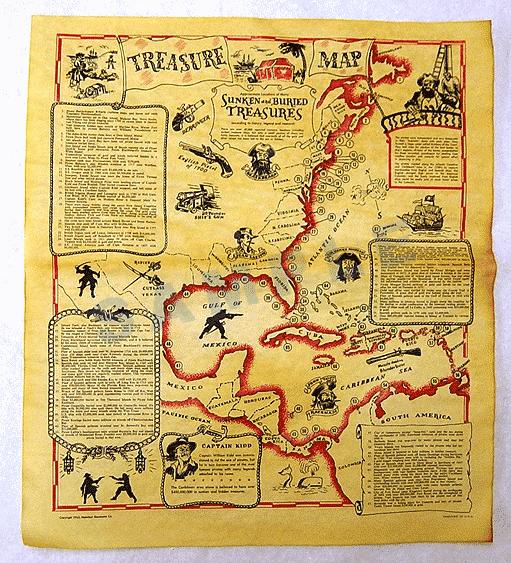 In coastal Georgia we often hear of pirates in days gone by and we wonder where they might have buried their treasures, which we strongly suspect were ill-gotten. But if we think more about those treasures we realize that those persons often risked or lost their lives to keep such things. Was it worth it?

Our Gospel for tomorrow (Luke 12:32-40) talks about treasures, but cautions us not to get so attached to them that they would cost us our lives.

Treasures are actually neutral, which is why we have the saying, "one person's trash is another person's treasure." The emotion we attach to an object really gives it its value, bringing into being the law of supply and demand and the practice of charging whatever the market can bear.

Jesus' eternal wisdom to us is this: don't get attached. Treasures are so easy to lose. God wants to give us real treasures - the Kingdom of God -- which cannot be quantified. Here is a portion of the Gospel for tomorrow:



Jesus said to his disciples, "Do not be afraid, little flock, for it is your Father's good pleasure to give you the kingdom. Sell your possessions, and give alms. Make purses for yourselves that do not wear out, an unfailing treasure in heaven, where no thief comes near and no moth destroys. For where your treasure is, there your heart will be also
.

In peace,

Linda+
Founding Pastor
The Episcopal Church of Our Savior at Honey Creek
www.oursaviorhoneycreek.org
http://oursaviorhoneycreek.blogspot.com