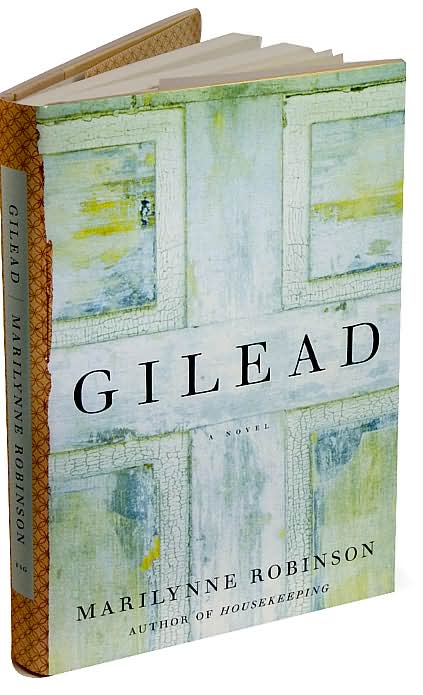 This week I am still reading Gilead by Marilynne Robinson. I started reading it last week but I am taking it rather slowly and in small doses. My plan is to go back and re-read it all at once.
Gilead can be rather slow going at first, just trying to get into the mindset of the author. It is written in poetic language and the author does not use nearly as many commas as I do, so I have to stop and think about what she said. She won a Pulitzer prize for this book and I can see why.
Here is an excerpt: That's the strangest thing about this life, about being in the ministry. People change the subject when they see you coming. And then sometimes those very same people come into your study and tell you the most remarkable things. There's a lot under the surface of life, everyone knows that. A lot of malice and dread and guilt, and so much loneliness, where you wouldn't really expect to find it, either. (p.6)
Have you read Gilead? I am thinking of starting a book readers' group at The Episcopal Church of Our Savior at Honey Creek. If you would like to be involved in that, here is how it would work: We'll start by reading Gilead, and we'll come together on a Tuesday night to discuss it for and hour or so. Then we will mutually decide on another book for the next time and take a month to read that book. Then we'll get together for an hour or so to discuss that book.
If you are interested in being involved in this group, please e-mail me at linda@oursaviorhoneycreek.org and let me know.


In peace,

Linda+
The Rev. Linda McCloud
Founding Pastor
The Episcopal Church of Our Savior at Honey Creek
http://www.oursaviorhoneycreek.org/
http://oursaviorhoneycreek.blogspot.com/